For anyone unfamiliar with It Takes Two, it's a co-op 3D action-adventure and platformer that was released on 25 March 2021 and was developed by Swedish developers Hazelight Studios, known for the co-op game A Way Out and its slightly eccentric founder Josef Fares (also the writer and director of the critically acclaimed Brothers: A Tale of Two Sons).
Story
Bring your favorite co-op partner and together step into the shoes of May and Cody. As the couple is going through a divorce, through unknown means their minds are transported into two dolls which their daughter, Rose, made to represent them. Now they must reluctantly find a way to get back into their bodies, a quest which takes them through the most wild, unexpected and fantastical journey imaginable.

IGDB.com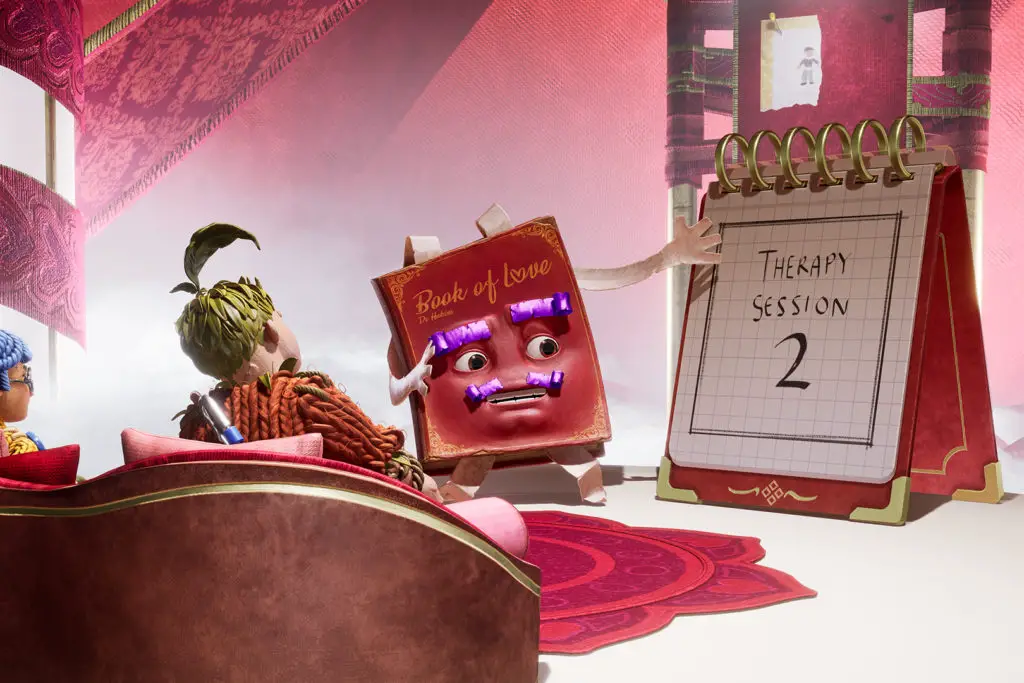 While the story may not be Oscar-worthy, it is still endearing and provides enough of a backdrop to keep you motived throughout the entire game. I can definitely see how some people might find both May and Cody not very likable and one could even argue that none of them are good people, but I think that's the entire point here. People and characters are flawed and learning to live with these (minor) flaws, helping each other to be better people, and encouraging your partner's passions is (or should be) kind of the goal of a relationship, shouldn't it?
Gameplay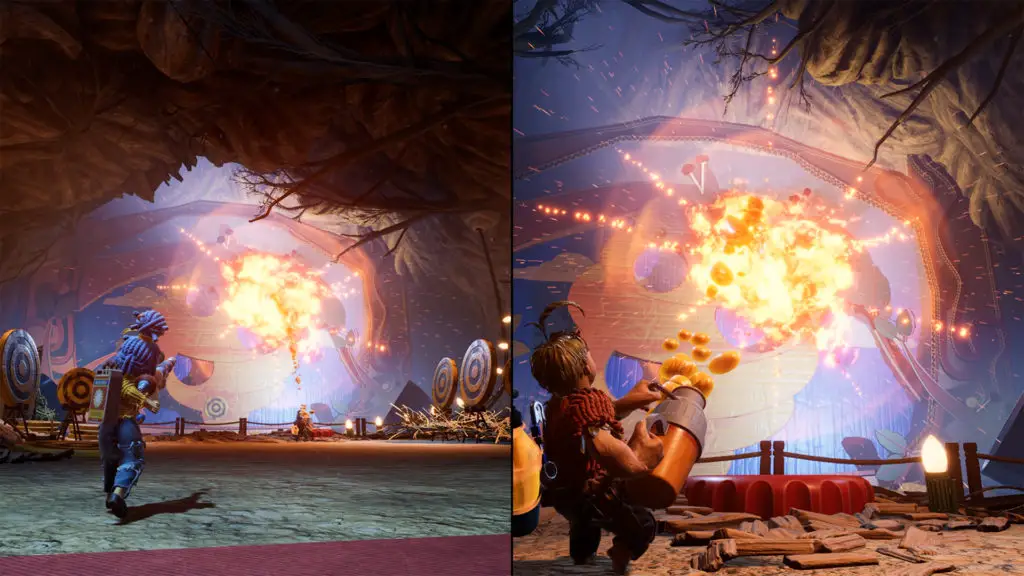 Long story short: This is probably the best co-op gameplay I have ever experienced. I played the game together with my brother and even though I would consider both of us to be gaming veterans, we had a really fun time and even faced some challenges along the way.
The gameplay was never stale, new mechanics were introduced constantly and It Takes Two always manages to keep you on your toes and sometimes even at the edge of your seat. You will very quickly notice that the skills of both characters are always needed to progress through the different levels. Exactly the way a co-op game is supposed to play.
What you might also notice after playing the game for a bit is that Cody and May usually have different roles in solving the puzzles It Takes Two throws at the player. While Cody usually enables some action by standing on some platform, pushing some button, or arranging platforms, May is more often than not the active part of the duo actually performing the platforming or whatever the situation requires. This leaves Cody to keep an overview of the scene and able to help with the puzzles, a more passive role if you will. When you keep the story in mind, it's not hard to see that this might be a design choice catered to couples playing the game where the developer expects the player playing Cody to have some more gaming experience and putting him in a position to help May, if needed. We weren't bothered by that, but we did notice this puzzle design quite a few times, so it's something to keep in mind.
My Personal Highlight
Okay, you might find him annoying, but how could you not love the Book of Love himself, Dr. Hakim? He's the self-proclaimed expert on love and relationships, flamboyant, eccentric, and with a great hip thrust. This red book is the star of the show and I will not let anyone tell me different.
C-O-L-L-A-B-O-R-A-T-I-O-N!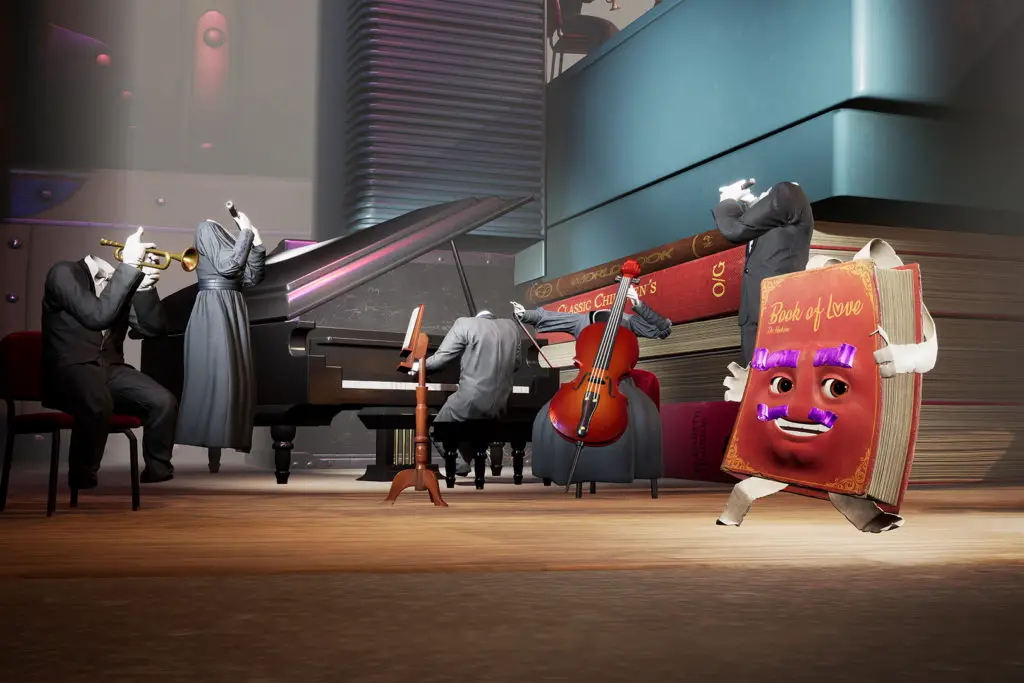 Tickipie Verdict
It's an absolutely fantastic game and I enjoyed every minute of it. Playing it together was my brother was a blast, playing it was your significant other might even add another element to the experience although that will likely depend on how much experience they have with games in general and platformers and split-screen in particular.
10/10
OpenCritic Ratings
OpenCritic Rating: Mighty
Top Critic Average: 88
Critics Recommend: 95%